Keynote speakers
Online international conference
18th DAYS OF APPLIED PSYCHOLOGY
- Current challenges in psychological science -
Professor Jane Ogden, Ph.D.
University of Surrey, Surrey, United Kingdom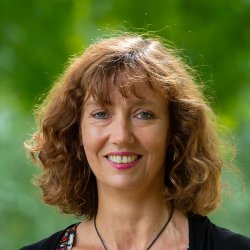 Jane Ogden is a Professor of Health Psychology at the University of Surrey, Surrey, United Kingdom. Her research areas include eating behaviour and obesity management, aspects of women's health, communication in the healthcare consultation and the experience of medical procedures. She is an author or a co-author of more than 230 articles. She has authored 8 books including a textbook in health psychology (Health Psychology: a textbook (2019)), now having its sixth edition, The Psychology of Health and Illness (2017), Essential readings in health psychology (2007), The psychology of eating: From healthy to disordered behaviour (2009), Health and the construction of the individual (2002), and Thinking Critically about Research (2018) which is for anyone interested in research. She has also authored books for a more general audience, including The Psychology of Dieting (2018) and The Good Parenting Food Guide (2014).
Professor Karina V. Korostelina, Ph.D.
Peace Lab on Reconciling Conflict and Intergroup Divisions at the Carter School for Peace and Conflict Resolution, George Mason University, USA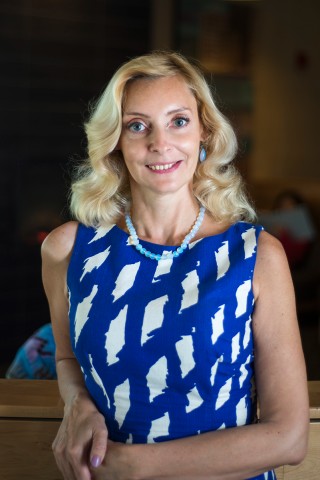 Karina V. Korostelina is a Professor and a Director of the Peace Lab on Reconciling Conflict and Intergroup Divisions at the Carter School for Peace and Conflict Resolution, GMU. She conducts research on the dynamics of identity and power in protracted conflicts. Her recent interests include the study of national and community resilience, reconciliation, and role of memory and history in conflict and post-conflict societies. She has been Fulbright New Century Scholar and fellow at the Woodrow Wilson Center, the Eckert Institute, National University of Singapore, East-West Center, Institute for Advanced Studies at Waseda University, Northeast Asia Foundation, Central European University, and the Bellagio Center of the Rockefeller foundation. She has received 44 grants from such Foundations as MacArthur, Luce, Spencer, Ebert, and Soros, the US Institute of Peace, US National Academy of Education, Bureau of Educational and Cultural Affairs of USDS, USAID, INTAS, IREX, and Council of Europe. The results of her research are presented in more than 90 articles and chapters. She is an author or editor of 16 books including authorship of Neighborhood Resilience and Urban Conflict (2021), Trump Effect (2016), International Insult: How Offence Contributes to Conflict (2014), Constructing Narrative of Identity and Power (2013), History Education in the Formation of Social Identity (2013), Why they die? (2012), The Social Identity and Conflict (2007). Among her edited books are: History Can Bite - History Education in Divided and Post-War Societies (2016), History Education and Post-Conflict Reconciliation (2013), Forming a Culture of Peace (2012), Civilians and Modern War (2012), Identity, Morality and Threat (2006).
Professor Michelangelo Vianello, Ph.D.
University of Padua, Padua, Italy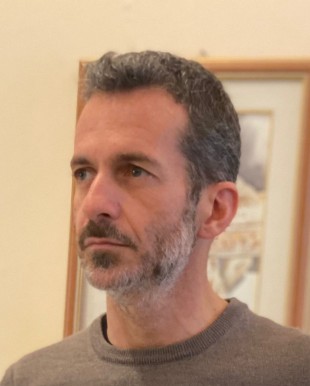 Prof. Dr. Michelangelo Vianello is Associate Professor of Work and Organizational Psychology at the University of Padua, Italy. His main research interests include the development and cross-cultural generalizability of career calling, personnel selection, and the reproducibility of scientific knowledge. He adopts an Open and Reproducible approach to scientific research, and he is a member of many research networks that promote open scientific collaborations, such as the Psychological Science Accelerator, Project Implicit and the Open Science Collaboration. He serves as editor for Discover Psychology, Plos One, and Frontiers in Psychology, and as a reviewer for many leading journals, such as Perspectives on Psychological Science, and for the ERC – Research Executive Agency for the selection of Horizon 2020 projects. He has coordinated very large research groups in multicenter studies, and authored or co-authored more than 100 publications. Some of these had a high impact on the research community and received wide media coverages (e.g., OSC, 2015, Estimating the Reproducibility of Psychological Science). He is currently studying how culture influences individuals' perception of being called toward a career.